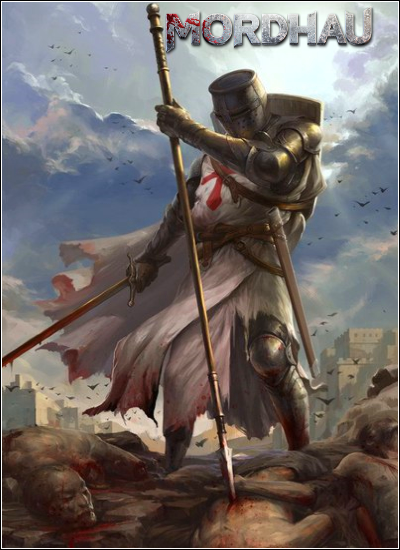 MORDHAU Repack by FitGirl
2019 | PC | Developer: Triternion | Publisher: Triternion | 7GB
Interface language: Russian / English / MULTi8
Voice Language: English
Genre: Action / Slasher / 1st Person / 3rd Person / MMO / 3D
MORDHAU is a first-and third-person medieval multiplayer slasher. Enter the hectic battlefield with up to 64 players as a mercenary in a fictional but realistic world where you can experience a brutal and intense melee battle that will make you always come back again and again.
Create your mercenary and fight in fierce battles, where you will experience a fast pace, castle siege, cavalry attacks and much more.
Repack Features
The game is basically multiplayer, but in repack you can play offline with bots
Repack is based on the MORDHAU-PLAZA ISO image: plaza-mordhau.iso (13,089,079,296 bytes)
100% Lossless and MD5 Perfect: all files after installation are identical to the original release with bit accuracy
Nothing is cut, nothing is recoded.
Significantly improved compression (from 12.2 to 7 GB)
Installation takes 7-15 minutes (depends on your system)
After installation the game takes 19 GB
After installation, the option to check checksums of all files is available to make sure that the repack is installed normally.
Language changes in the game settings
To install the repack requires a minimum of 2 GB of free RAM (including virtual)
The repack uses the XTool library from Razor12911
SYSTEM REQUIREMENTS:
- OS: Windows 7 64 Bit, Windows 8 64 Bit, Windows 10 64 Bit
- Processor: Intel Core i5 - 4670 or AMD equivalent
- RAM: 8 GB RAM
- Video card: NVIDIA GTX 680 or AMD equivalent
- DirectX: Version 11
- Network: Broadband internet connection
- Disk space: 20 GB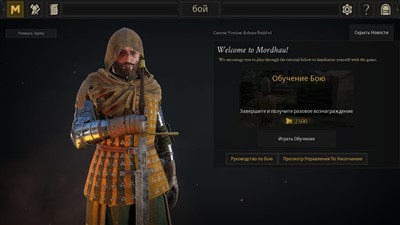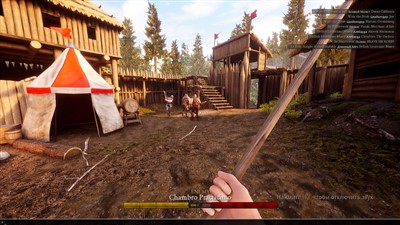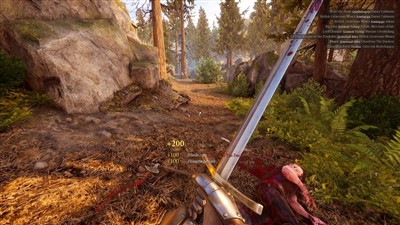 download скачать
Код:

http://nitroflare.com/view/37E2FFB99253801/u7x8s.MORDHAU.Repack.by.FitGirl.part1.rar
http://nitroflare.com/view/12D2336123C3ACA/u7x8s.MORDHAU.Repack.by.FitGirl.part2.rar
http://nitroflare.com/view/E21347AE401497E/u7x8s.MORDHAU.Repack.by.FitGirl.part3.rar
http://nitroflare.com/view/14F691F241563F3/u7x8s.MORDHAU.Repack.by.FitGirl.part4.rar
http://nitroflare.com/view/625CF002C86E191/u7x8s.MORDHAU.Repack.by.FitGirl.part5.rar
http://nitroflare.com/view/7D549D1F15B0E47/u7x8s.MORDHAU.Repack.by.FitGirl.part6.rar
http://nitroflare.com/view/14A5BD0012F4CDA/u7x8s.MORDHAU.Repack.by.FitGirl.part7.rar
http://nitroflare.com/view/CFBBF94D8AC49C5/u7x8s.MORDHAU.Repack.by.FitGirl.part8.rar

Код:

https://rapidgator.net/file/3ef93003adcf642f05c4e22d783fad9e/u7x8s.MORDHAU.Repack.by.FitGirl.part1.rar
https://rapidgator.net/file/c392aa4736fa2f4249684e7b79537429/u7x8s.MORDHAU.Repack.by.FitGirl.part2.rar
https://rapidgator.net/file/466a61804532656477213539e4386cf5/u7x8s.MORDHAU.Repack.by.FitGirl.part3.rar
https://rapidgator.net/file/3ca4b22ed0acd7345535a15e3833a693/u7x8s.MORDHAU.Repack.by.FitGirl.part4.rar
https://rapidgator.net/file/7f20904dd0739c8131dc111df51aa6d4/u7x8s.MORDHAU.Repack.by.FitGirl.part5.rar
https://rapidgator.net/file/d52314c99d268a4613dbdbad27fb63f6/u7x8s.MORDHAU.Repack.by.FitGirl.part6.rar
https://rapidgator.net/file/9dbdf078ae05663e4c5eb8d3ffd4e75f/u7x8s.MORDHAU.Repack.by.FitGirl.part7.rar
https://rapidgator.net/file/f59ab6a270c4dd4544270e3985b8123c/u7x8s.MORDHAU.Repack.by.FitGirl.part8.rar

Код:

http://turbobit.net/acmxk46zv42k/u7x8s.MORDHAU.Repack.by.FitGirl.part1.rar.html
http://turbobit.net/5ozlbjtt3saq/u7x8s.MORDHAU.Repack.by.FitGirl.part2.rar.html
http://turbobit.net/liyqzber3m5c/u7x8s.MORDHAU.Repack.by.FitGirl.part3.rar.html
http://turbobit.net/h356rbqw2ar0/u7x8s.MORDHAU.Repack.by.FitGirl.part4.rar.html
http://turbobit.net/um0mrchxkrk1/u7x8s.MORDHAU.Repack.by.FitGirl.part5.rar.html
http://turbobit.net/psro84vjktjt/u7x8s.MORDHAU.Repack.by.FitGirl.part6.rar.html
http://turbobit.net/foz1bcj9bcxk/u7x8s.MORDHAU.Repack.by.FitGirl.part7.rar.html
http://turbobit.net/qqxdw2dz90ga/u7x8s.MORDHAU.Repack.by.FitGirl.part8.rar.html