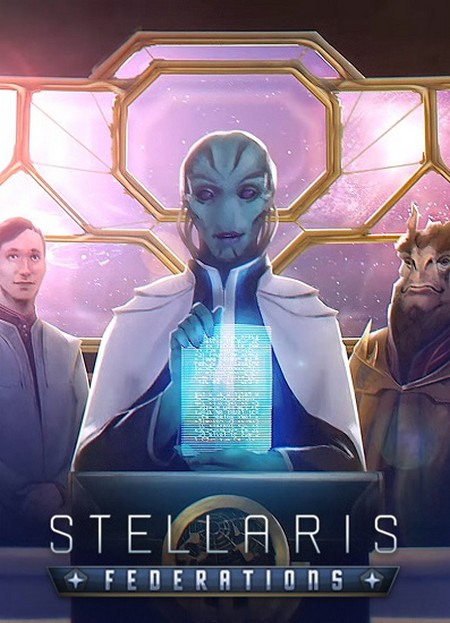 2020 | PC | Developer: Paradox Development Studio | Publisher: Paradox Interactive | 7.72GB
Interface & Subtitle Language: Russian, English, Multi 8
Genre: Strategy | Simulation | Space
The supreme art of a military leader is to subdue the enemy without a single battle. With the addition of Stellaris: Federations, you can achieve absolute diplomatic power over the galaxy. Use all possible and impossible means to gain an advantage over both allies and enemies. Persuade, manipulate and seize power without a single shot.
System requirements:
OS: Windows 7 SP1 64 Bit
Processor: Intel iCore i3-530 or AMD FX-6350
RAM: 4 GB RAM
Video Card: Nvidia GeForce GTX 460 or AMD ATI Radeon HD 5870 (1GB VRAM), or AMD Radeon RX Vega 11 or Intel HD Graphics 4600
DirectX: Version 9.0c
Network: Broadband Internet Connection
Disk Space: 10 GB
Sound Card: Direct X 9.0c- compatible sound card
Optional: Controller support: 3-button mouse, keyboard and speakers. Special multiplayer requirements: Internet Connection
Game features
Expanded Federation System:
an in-depth diplomacy system will make federations more cohesive and open valuable rewards to their entities. It doesn't matter if you are part of a trade league, military alliance or hegemony: membership in a federation can be amazingly beneficial.
Galactic community:
unite the space empires, gathering a galactic senate, which will vote on a variety of issues and promote a particular point of view. For example, you can push a resolution to increase joint contributions to the unified security system or to redirect profits to the elite. In addition, members of the Senate have the opportunity to impose sanctions on those who do not comply with the requirements of the international community, and approve one or another general galactic goal. Ensure your influence in the Senate and become its unspoken leader: agree on a mutually beneficial exchange of services and calculate your actions in order to gain power among the community of schemers.
Origin:
behind each empire is the story of her birth, which at the same time affects her future. With the new system of origins, your civilization will take root even deeper in the universe. Choosing the origin, players will be able to add depth to the image of their empire, as well as affect the starting conditions. It does not matter who you are, the conquerors of the vacuum who left your home planet for life in orbit, or the admirers and defenders of the Tree of Life. History will become the soil in which the seed of the new empire will grow and develop.
New construction opportunities:
build grandiose complexes such as the Juggernaut - a mobile space base that can repair damaged ships even on enemy territory - or a mega-ship for incredibly fast production of entire fleets. Each of these projects provides new tactical opportunities, and also truly amazes with its scope - no space empire will refuse this advantage.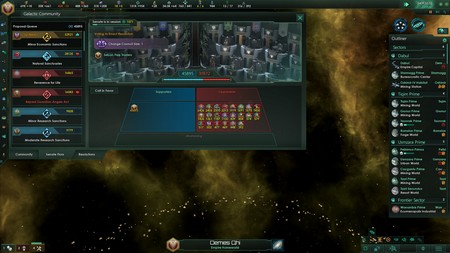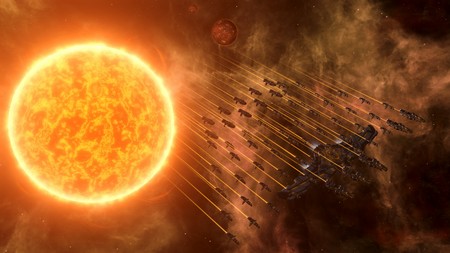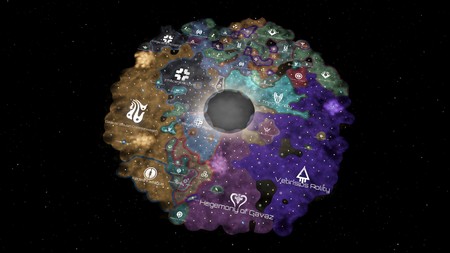 download скачать
uploadgig
Код:

https://uploadgig.com/file/download скачать/eb3D2570100ec640/Stellaris_Federations_HOODLUM.part1.rar
https://uploadgig.com/file/download скачать/bFfDbe29fa829cF4/Stellaris_Federations_HOODLUM.part2.rar
https://uploadgig.com/file/download скачать/96Bb5Fd27ea627a8/Stellaris_Federations_HOODLUM.part3.rar
https://uploadgig.com/file/download скачать/A8b4f4ad397c8eCa/Stellaris_Federations_HOODLUM.part4.rar
https://uploadgig.com/file/download скачать/a413a5574f4f8325/Stellaris_Federations_HOODLUM.part5.rar
https://uploadgig.com/file/download скачать/918ae24025407fed/Stellaris_Federations_HOODLUM.part6.rar
https://uploadgig.com/file/download скачать/B39449fC87e050B3/Stellaris_Federations_HOODLUM.part7.rar
https://uploadgig.com/file/download скачать/7094070Cb903f11c/Stellaris_Federations_HOODLUM.part8.rar

rapidgator
Код:

https://rapidgator.net/file/60b8b71bc32c58c517dbd9e8b6ce9877/Stellaris_Federations_HOODLUM.part1.rar
https://rapidgator.net/file/f0574984e55625b894be287f63d6214b/Stellaris_Federations_HOODLUM.part2.rar
https://rapidgator.net/file/255f52ff546c167df067ef9708106fdb/Stellaris_Federations_HOODLUM.part3.rar
https://rapidgator.net/file/cb12ea79db054fd27a05b39234e18163/Stellaris_Federations_HOODLUM.part4.rar
https://rapidgator.net/file/735fbcf9df9ff233b4a595909d80090c/Stellaris_Federations_HOODLUM.part5.rar
https://rapidgator.net/file/c1eecab6b536e4fdfb0c5de0e43c2489/Stellaris_Federations_HOODLUM.part6.rar
https://rapidgator.net/file/410ab6678a404cd332051f753c524b74/Stellaris_Federations_HOODLUM.part7.rar
https://rapidgator.net/file/cedf97751f73928cd6d9490d5842683c/Stellaris_Federations_HOODLUM.part8.rar

nitroflare
Код:

https://nitroflare.com/view/F4E2FC809DD502C/Stellaris_Federations_HOODLUM.part1.rar
https://nitroflare.com/view/C2AD133C6186119/Stellaris_Federations_HOODLUM.part2.rar
https://nitroflare.com/view/2CCE526CD4FF755/Stellaris_Federations_HOODLUM.part3.rar
https://nitroflare.com/view/20947AF4731A94C/Stellaris_Federations_HOODLUM.part4.rar
https://nitroflare.com/view/06116A9B004E73E/Stellaris_Federations_HOODLUM.part5.rar
https://nitroflare.com/view/DC058F7FE6C8900/Stellaris_Federations_HOODLUM.part6.rar
https://nitroflare.com/view/E5C22B891C52827/Stellaris_Federations_HOODLUM.part7.rar
https://nitroflare.com/view/6B6C01FFF90CAF6/Stellaris_Federations_HOODLUM.part8.rar