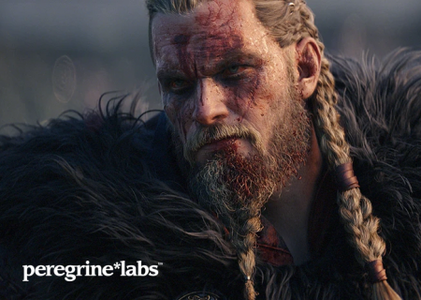 PeregrineLabs Yeti 4.0.1
61.1 mb
Peregrine Labs recently released Yeti 4.0.1, the latest incarnation of its node-based procedural tool for creating feathers and fur inside Maya.
We are happy to announce that after much development and testing Yeti 4.0 is now available. Here is an brief overview of what's new in this release.
Sampler nodes
We've introduced a new type of node, called a Sampler node, which provides a more visual and flexible means of controlling parameters. These can be used to build an input flow to any number of parameters that visually constructs a context aware expression that is compiled and evaluated at runtime.
There are three new nodes, Curve, Noise and Expression and the Texture node has been refactored to be used as a Sampler to be able to directly wired into parameters.
Graph editor, grouping and presets
Nodes can now be grouped to make graph organization easier with the ability to save either these new groups or node selections as presets to be re-used and shared within the studio environment. A quick menu, using the TAB key, has been introduced along with a new UI theme.
Strand Simulation
Yeti's simulation engine has been refactored to provide more accurate and stable results along with improved collision detection for better collision response.
A Density Gradient field continuum has been added that introduces psuedo strand to strand collisions for better volume preservation.
Region of Interest
A Region of Interest can be added to a Yeti node to limit graph evaluation and results to a bounding volume which provides a way of focusing in on little details while also speeding up iteration due to the limit evaluation.
Clumping
The Clump node has undergone a major refactor inheriting the volumetric clumping of the guide curves and removing the need for a second input relying on a fractal based clumping method and a subset of the inputs fibres to clump too.
Component Editing
More options when editing Grooms in Component Editing mode including the ability to edit along the length of the curve and stretch/pull strands for finer control.
Dependencies:MtoA 4.2.1.1, Arnold 6.2.0.1, V-Ray 5.00, Renderman 23.3, 3Delight 12.0.113, Redshift 3.0.45, Clarisse 4.0 SP14
Changes & Bug Fixes
- Added Maya 2022 build.
- Updated to MtoA 4.2.1.1 and Arnold 6.2.0.1.
- Updated to Redshift 3.0.45.
- Added warning when YETI_INTERACTIVE_LICENSE is set.
- Resolved over active graph evaluation issue.
- Optimized new procedural fractal Clump evaluation.
- Optimized Clump node when Always is used for Clump Selection.
Yetiis a node based toolset for creating hair, fur, feathers and general instancing within Autodesk Maya. Working with nodes, the fur and hair tool offers a completely procedural workflow. Users have the ability to create, change animate and render using a custom procedural graph.
GROOMING 01 Intro to Yeti - Lesson 01: Building the first graph
Peregrine Labsis a small visual technology studio founded in 2010 by Colin Doncaster and Kirsten Bodenstedt. With a pedigree in the visual effects and animation industry, the Peregrine Labs team has over 25 years of experience working on some of the most memorable projects in cinema's recent history. Their background, coupled with their love of storytelling, led Peregrine to build a sustainable studio to research and develop new platforms that create memorable experiences.
Product:PeregrineLabs Yeti
Version:4.0.1
Supported Architectures:x64
Language:english
System Requirements:PC *
Software Prerequisites:Autodesk Maya 2020 or 2022
Size:61.1 mb
Maya Plug-In Configuration
Yeti's distribution takes advantage of Maya's Module scheme, where a single .mod file located in the installation root can be used to define the location of all plugins, scripts and icons needed ot use Yeti.
Once you have extracted Yeti to the location of your choosing there are a few quick steps that need to be followed to make sure Yeti can be used properly within Maya.
We highly recommending storing the Yeti distribution in a directory that reflects the version of Yeti being used, when new builds are downloaded you should create new directories along side this one and should only have to update a few varialbes to "upgrade".
First you will need to edit the pgYetiMaya.mod file that can be found in the root directory of the Yeti distribution and replace path_to_yeti_root with the full path to the Yeti root directory ( which is most likely the directory the file is in ).
Then you will need to set the environment variable MAYA_MODULE_PATH to point to the directory when the previously edited .mod file resides, if you are unsure how to set environment variables please refer to this article for reference.
Please note, if you are installing on Windows you will also need to add the Yeti bin directory to your global PATH environment variable.
Once completed you will be able to load the plug-in from Maya's plug-ins window by selected pgYetiMaya.so/dylib/dll from the plug-ins manager.
download скачать
Код:

https://nitroflare.com/view/6925E90CD8017F1/2ii8n.PeregrineLabs.Yeti.4.0.1.rar

Код:

https://rapidgator.net/file/461ea5802ad7a3f94160623a59c92b80/2ii8n.PeregrineLabs.Yeti.4.0.1.rar

Код:

https://ddownload.com/nfzt531bqq91/2ii8n.PeregrineLabs.Yeti.4.0.1.rar